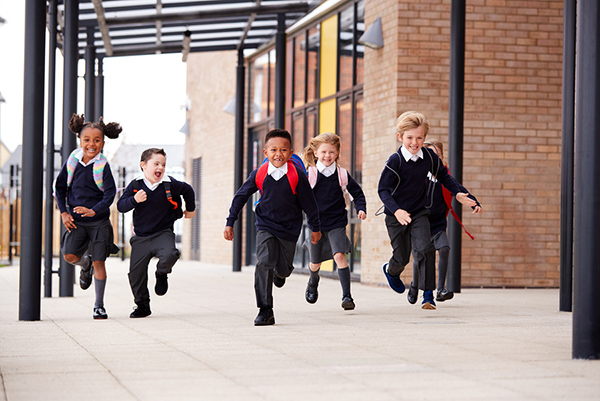 The end of the school year can be a very rewarding and yet stressful period for co-parents and their children. The sudden change in schedule is challenging on its own, but children who divide their time between two homes often have multiple schedule changes. With these tips, you, your co-parent, and your children can all enjoy a peaceful start to summer.
Plan Ahead for End-of-Year Graduations, Concerts, and Other Events
The end of the school year is often a flurry of school concerts, graduation ceremonies, and classroom parties. Review your children's schedule with your co-parent at least two weeks in advance. Try to arrange your schedules so that at least one parent—if not both—can be at each important event. This allows both parents to be engaged in their child's school activities and helps children feel secure.
Discuss Summer Plans in Advance
Your Parenting Plan, which includes parental responsibility (child custody), timesharing (visitation) and other child issues, should fully outline your summer schedule. However, it is still important to review summer plans and scheduling needs with your co-parent. If there have been any changes to either parent's work schedule, there may be a need  for a change in the timesharing schedule, which is a modification in the Parenting Plan or timesharing plan, ideally through full cooperation with both parents. Additionally, one or both parents may be planning family trips. Discussing these plans early makes it easier to plan ahead and avoid overlapping vacations.
Make Sure Your Child Knows What to Expect
Even if this isn't your first summer as a divorced family, your child may have some anxiety about what to expect as summer approaches. Set aside time to talk about their summer schedule and answer any questions they may have. Make sure they know when they will be at each parent's house and what their schedule will be like during their time with each parent. If they are attending overnight camp or day camp, review the schedule and the activities they'll enjoy. It may be helpful to print out a summer calendar so your child can have a visual reminder of their schedule.
Double-Check That Both Parents Have the Necessary Paperwork and Information
Many families utilize day camps, daycare, and other services to keep children enriched and entertained while parents work. If your children are attending any summer programs, discuss this with your co-parent to ensure that you both have all of the paperwork and information needed. Verify that the daycare center or camp has both parents' contact information. Both parents should know the camp schedule, pickup and drop-off procedures, and the supplies that the children are expected to bring each day. Ensuring that both parents have this information can help you avoid forgotten items, missed activities, and other situations that can stress children out or leave parents without childcare for a day.
Need to Revisit Your Parenting Plan? We're Here to Help
Co-parenting at the end of the school year requires consistent work, but it can lead to a memorable summer for the whole family. If you have questions about summer timesharing or other family law matters, contacting the Law Office of Eric C. Cheshire, P.A. is your next step. Call us at (561) 677-8090 to schedule a consultation at our West Palm Beach office.