Divorce Lawyer in West Palm Beach, FL
Experienced Representation for in Florida
Divorce remains one of the most painful and difficult legal processes that a family can endure, because it represents the shattering of a union that once seemed promising.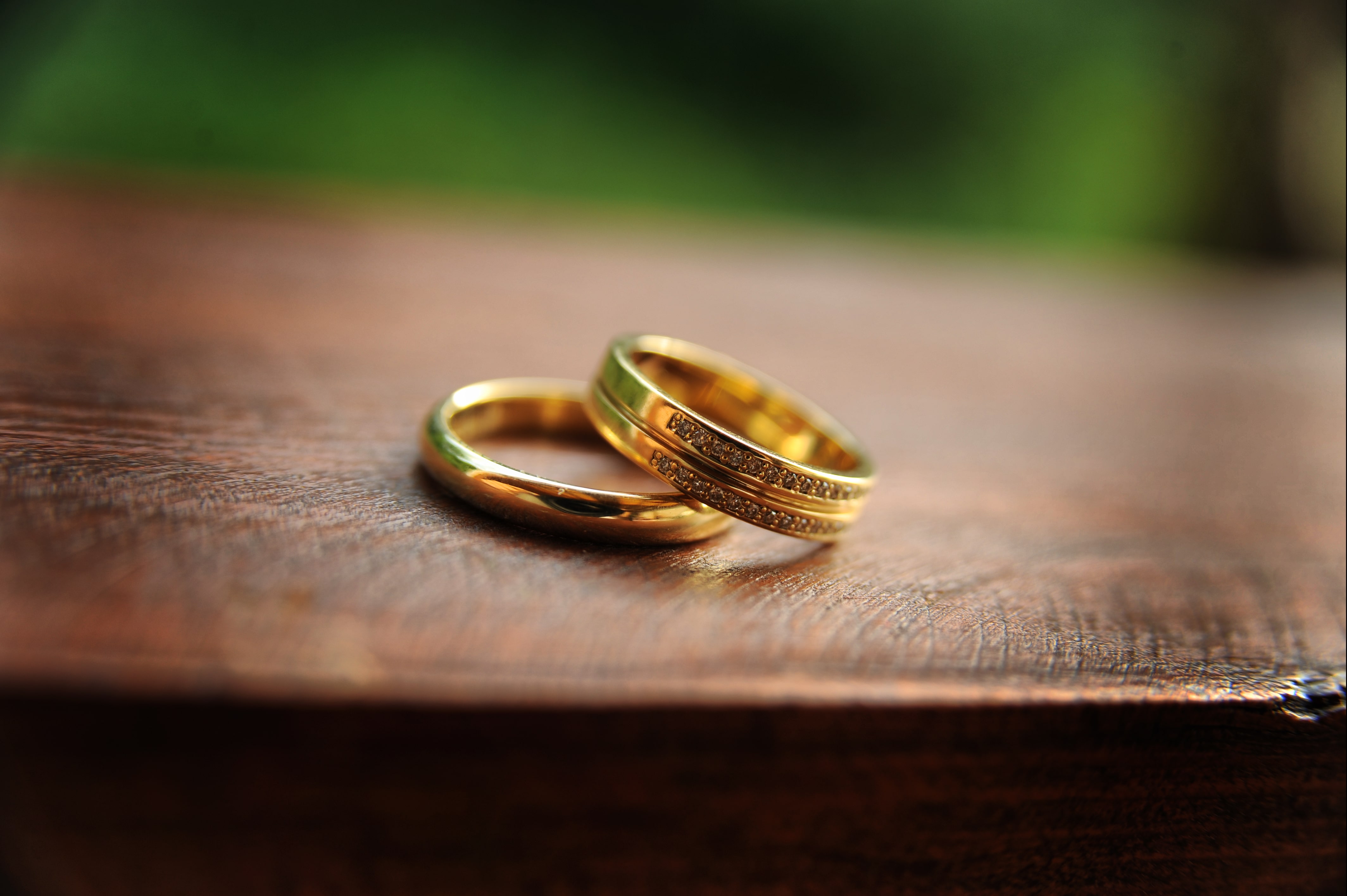 Divorce is not simply a legal process, however, as it often triggers issues of self-worth, compatibility and compromise from which some people emerge stronger, but which for others, leads to years of anger and resentment. Our experienced divorce lawyers in West Palm Beach, FL, can answer questions and help you understand your options during this stressful time.
---
Filing for divorce in West Palm Beach? Contact our lawyer, Eric C. Cheshire online or by calling (561) 677-8090 today.
---
How Can a Divorce Lawyer Help Me?
When one or both spouses in a marriage decide that they no longer want to be legally bound together, they typically need the services of a West Palm Beach divorce lawyer with years of experience dealing with family law issues.
Issues such as child support, alimony, child custody (if children are involved), property division, or an high-asset divorce can become complicated when emotion and pain are mixed into what is already a combustible situation.
An experienced West Palm Beach family attorney can provide you with the information and strategy necessary to ensure that you are treated fairly during this process, and that all your rights are protected.
U.S. Divorce Statistics
According to divorce statistics for 2015 (the last year for which numbers are available), the U.S. divorce rate has been on a downward trend since 2013, and reached its lowest rate in 40 years in 2014.
There were 16.9 divorces for every 1,000 married women age 15 years or older in 2015, lower than the 17.6 rate in 2014.
At the same time, marriage rates increased in 2015, with 32.2 marriages for every 1,000 unmarried women 15 years or older, which is higher than the 31.9 marriage rate from 2014, and the highest since 2008.
However, despite the fact that the divorce rate has been trending downward, the fact remains that multiple studies have found that marriages only have a 30 to 50 percent chance of success, although that number increases when you take into account the likelihood of success of a second marriage, or even a third marriage.
Florida Divorce Statistics
In Florida, there were 80,204 divorces and annulments in 2015.
There were 800,909 divorces and annulments in the U.S. in 2015, at a rate of 3.1 per 1,000 married women, so even though the divorce rate in Florida has remained steady for the past decade, it is among the highest in the nation.
Understanding The Divorce Laws in West Palm Beach
For legal purposes, West Palm Beach and the state of Florida refers to a divorce as "dissolution of marriage." And because Florida courts function under the "no fault" clause, you need to simply believe that your marriage is broken and cannot be repaired to file a petition for a divorce. You can also file if you can legally prove that your spouse is incompetent.
Florida law allows you to represent yourself in a divorce, and the relevant documents are available for download from the website of the Circuit Court in the county where you reside. But because cases can rapidly become complicated and acrimonious, it is always best for you to consult with an experienced family lawyer before making any decisions about self-representation.
How to Get Divorced in Florida
Generally, the steps to obtaining a divorce in Florida are as follows:
File a Dissolution of Marriage with the Circuit Court. You will need to pay a fee that is determined by the County where you reside.
The Clerk of the Court delivers a legal summons to your spouse, announcing that you have filed a Petition for Dissolution of Marriage. This summons is delivered by a process server or a local sheriff, and will include a package of documents pertaining to the petition.
You will receive a Return of Service note, which specifies the date that the summons was delivered, including the signature of the person who received the summons.
Your spouse has 20 days to file a response to the Petition for Dissolution of Marriage. If your spouse does not file what is known as an "Answer", then the Circuit Court processes a Final Judgment of Dissolution of Marriage. This is known as an uncontested case, and the entire process can be completed in less than six weeks. If your spouse files an Answer, and you are able to find common ground on issues such as child support, alimony and separation of assets, then you will both sign a Marital Settlement Agreement. After the court approves this agreement, it becomes the official divorce decree.
Uncontested divorces are beneficial, because they cost less money, require less time to finalize an agreement, and provide a stable transition for any children involved in the process.
How Many Years Do You Have to Be Married to Get Alimony in Florida?
A judge can order a spouse in a long-term marriage of more than 17 years to pay lifetime alimony in Florida. The permanent alimony obligation lasts until one spouse passes away or the recipient's ex-spouse decides to remarry.
How Can
We Help You?
We Fight for What's Best for You and Your Children
Benefits of Hiring a Divorce Lawyer in West Palm Beach
There are several benefits to hiring an experienced divorce lawyer, even in uncontested cases. The truth is, no matter how much research you do on the Internet or in a law library, there are things you simply won't know unless you have been through the process multiple times. Therefore, representing yourself in divorce cases that are amicable can still end up being unfavorable. For example, you may agree to take on too much debt, or you give away something that you should have fought to keep.
And in situations in which you have children or in which your spouse contests the divorce, the odds of you being able to handle the complexities of child custody and the separation of assets and debts are not in your favor.
Here are some other reasons to consider hiring an experienced West Palm Beach lawyer:
State Law Expertise – Florida family lawyers have a thorough understanding of the intricacies and nuances of divorce law, so they are able to navigate through even the most complex and difficult cases, based on past experience. They are also more likely to know which strategies will work and which strategies to avoid, based on previous cases. And a family lawyer who is familiar with the Florida court system probably knows a lot of the judges and opposing counsel in your county, which makes it more likely that they can obtain a settlement based on their knowledge of how these people will react to different legal strategies.
Objective Counsel – No matter how cool and collected you think you are, handling your own divorce will test you in ways you never imagined. This is especially true if your spouse has retained counsel, and you must answer allegations of conduct during the marriage that could have a negative effect on the settlement. A lawyer does not have the heightened emotions you will experience during this time, and can therefore provide you with logical counsel that is objective and focused solely on what is in your best interest.
Ensures Proper Documents Are Filed – Divorces require stacks of documents that you must file with the court, and if you improperly complete a form, or forget to complete a form, that can delay the process for weeks or even months. An experienced family law attorney is familiar with all the necessary paperwork, and that can save you time and money in the long run
Contact an Experienced West Palm Beach Family Attorney
If you are thinking about filing for a divorce, or you are representing yourself and realize that you need help, please contact Eric C. Cheshire, P.A. at (561) 677-8090 for a personal legal consultation with West Palm Beach Attorney Eric Cheshire. We have the resources to take on even the most difficult cases. Call our law office today.
What Clients Have to Say
I highly recommend him, not only based on his professional skills and experience, but because he really looks out for your best interests.
- Ginnie, Former Client
Read More Reviews
Why Eric C. Cheshire is the Right Choice
Over 30 Years of Experience

Tailored Approach to Each Case

Strong and Effective Representation

Award Winning Practice
Get Started Today
Family law issues such as divorce, child custody, and alimony are complex and difficult to navigate without the help of an experienced family law attorney. Contact us today for a personal consultation with attorney Eric C. Cheshire.