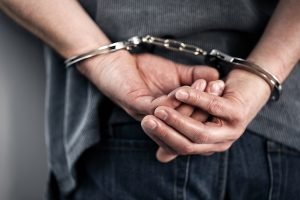 It's difficult enough to go through a divorce, but there are few things more stressful than tackling a legal child custody battle. These proceedings are often the most taxing for both parents and children, as dedicated and passionate arguments about schooling, parenting, and character are brought to the forefront.
One issue that can make a child custody case more difficult is if one parent has a criminal history — and one of the most common challenges to overcome is a DUI.
Here are some of the ways a DUI can impact your child custody case:
Lost Income
Facing a DUI can lead to many unexpected fines and expenses. In an attempt to discourage the decision to get behind the wheel while impaired, courts are charging thousands in fees as punishment for driving under the influence.
That doesn't include potential jail time. If you're sentenced to time behind bars, your income will come to a complete stop. Even if you manage to land a spot in your local work release or electronic home monitoring program, much of your income will go to pay for alternative sentencing.
This financial burden, paired with a recent divorce and child custody proceedings, can be overwhelming — greatly impacting your ability to reliably care for a child.
Child Safety
Throughout custody proceedings, the court system is focused completely on the best interests of the child. It may not seem fair, but individuals with a DUI are often judged as being an unfit parent.
This is especially true if your child was in your vehicle at the time of your arrest — which, in many cases, could be considered child abuse.
Even if your child wasn't present during the crime, the court system will consider parental substance abuse a red flag when determining which parent will receive custody. There is a very real possibility that your spouse could file for sole parental responsibility, or supervised timesharing and win based on your conviction alone.
Lost Driving Privileges
When deciding which parent will be granted parental responsibility, all factors that may impact the child's day-to-day life are carefully considered. This includes your ability to drive responsibly.
If your license was revoked following a DUI, you'll have a more difficult time finding transportation to and from work, helping your child attend school, or ensuring your child is taken to necessary appointments and activities.
Other Complications
When making its determination, the court will also consider the chance of recurrence and the danger this poses to your child. Does your abuse of drugs or alcohol impair your ability to make rational and responsible decisions?
There's also the issue of probation. You may be required to complete community service hours, attend special classes, and allow the monitoring of your sobriety. All of these obligations can get in the way of basic child care.
However, despite these complications and challenges, a qualified family law attorney can help build a case for you to retain partial or shared parental responsibility of your child.
Contact a Family Law Attorney for Assistance
Maintaining a healthy relationship with your family is often the most important part of the child custody process — but a DUI can throw a serious wrench in your plans. For assistance in building your case, contact an attorney at the Law Offices of Eric C. Cheshire P.A., in West Palm Beach by calling (561) 677-8090
.
Additional Reading: